About Eric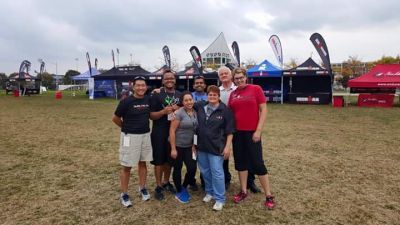 "Get Your Body Back In Balance Today!"
Eric believes that by restoring body equilibrium, the body can return to balance.
Eric graduated from the Lexington Healing Arts Academy in 2013, Also known as LHAA.
Since, he has worked in direct relations with the school since his departure. Eric is apart of the KY Sports Massage Team, and often works with athletes at sporting events all around the state. Eric has volunteered 4 years with the Ironman Triathlon here in Louisville since 2013.
Within 3 years, Eric has taken many continuing education unit classes to further his skills; even from the likes of James Wasalski. Whether it's Sports Massage, Myofascial Release, Trigger Point, Deep Tissue, Stretching, etc. Eric has brought together a method of modalities to get the best possible treatment plan together for each different individual.
Eric recognizes the benefits of having both outer and inner nutrition for the body. He networks with a group of products called Herbalife. In his free time, he enjoys giving people the proper tools to not only have, but live and enjoy that healthy lifestyle that they are looking for. He teaches dance fitness & cardio to all of the individuals within his business network that desires that type of exercise.
When you are ready to get rid of the pain, call/text Eric so we can:
"Get Your Body Back In Balance Today!"